Security Features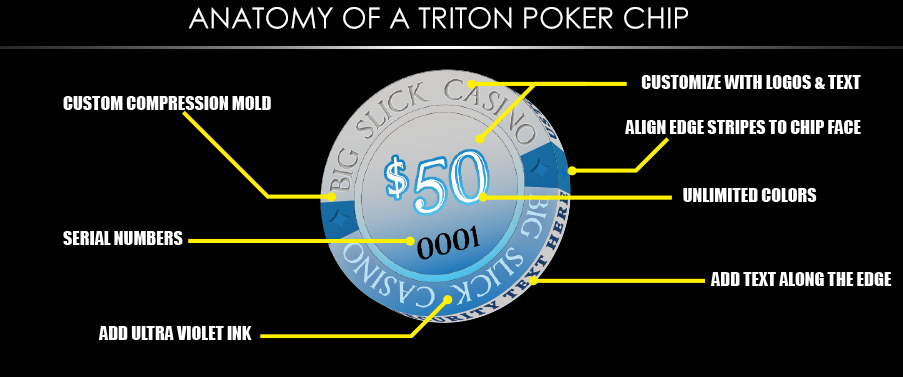 CUSTOM COMPRESSION MOLDS
TRITON Poker Chips can provide a number features to help ensure the security of casino chips. A custom compression mold provides an attractive 3D surface that is extremely hard to replicate. A compression mold can be applied to full color poker chips at any size.
SERIALIZATION
By applying serial numbers to a set of poker chips, you can more easily identify and account for them. The serialized effect is applied and sublimated beneath the durable surface of the chip with the rest of the design.
UV INFUSED INK
Use ultra violet or infra-red inks to place undetectable marks on your chips that are only visible under UV or IR emitting lights and sensors.
EDGE PRINTING
The design on the rolling edge of the Triton Poker Chip is fully customizable. It can be used for text and graphics or to align stripes, patterns and other design elements from the front face of the chip to the back.
UNLIMITED COLOR CUSTOMIZATION



Few can duplicate our high definition full color below-surface printing methods that are resistant to fade and wear over time.